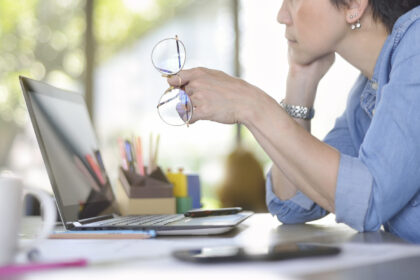 As businesses are pushing the limits of their digital presence, they are actively looking for the adequate tools and services capable to ensure high-performance levels to cope with internal and external challenges while not losing focus on their objectives.
In the early days of web archiving, the Wayback Machine was offering the ultimate tool to review past online content. It was popular and used by the public and by the professionals.
While many can find it great, the Wayback Machine showed limitations in adapting to the current online trends and behaviours. It transpires in the lack of quality of some archives that are hardly comparable to the original content.
The worst comes from some service providers who rank themselves among the alternatives to the Wayback Machine by misleading their audience in comparing the pictures obtained by their screenshot service to a web archive.
the Web Archive is defined by the International Organization for Standardization in the ISO 28500 (https://www.iso.org/standard/68004.html). It details all the requirements needed in a Web Archive and the specifications of a WARC file, the Web Archive reference format.
Basically, if you don't obtain a WARC file you cannot consider that you have a Web Archive. Even the Wayback Machine generates WARC files.
Aleph Archives: An Alternative to The Wayback Machine
While the Wayback Machine has a special place in the digital landscape, it has many limitations that cannot match businesses needs. Its gargantuan scope makes it a bit outdated for high-performance web archiving.
Aleph Archives offers scalable and agnostic web archiving solutions. The in-house technology allows businesses to fully harness the power of web archiving and data retention. With Aleph Archives, you can keep an eye on your websites, your social media, and your competition automatically.
Aleph Archives helps you maintain a reliable dataset compliant with all known regulations across the globe; compliance teams will appreciate the gained confidence when facing regulatory and compliance issues. Marketing teams will appreciate the ability to automatically track the ever-evolving digital assets, and gauge public perception. Aleph Archives allows you to keep pristine records of your website's history. An internal treasure ready to serve your organisation. The best part is the level of control you can exert over your archives. You can fine-tune it and modify it at will.
No matter what your digital recordkeeping goals are, Aleph Archives will help you achieve them. If you want complete control over the web archiving of your web content, Aleph Archives will provide you with the platform you were looking for. It's not only an answer to the Wayback Machine's shortcomings or the pictures provided by any screenshot service, it has many distinct features that you may find very useful.
What Sets

Aleph Archives

Apart From Other Web Archiving providers
Aleph Archives offers various defining features:
📌 Full Website Capture: with or without a sitemap, Aleph Archives Platform can capture any website ensuring high-speed execution, security, integrity and 100% match. The latter means that every content in the website is captured in its native format if you need it, it's "à la carte" service: sliders, Gifs, videos, animations, ads …well…anything means everything i.e. agnostic.
📌 On Cloud or On-Premises: this is an option you might have not heard before. Aleph Archives is the first company to offer this level of flexibility. On-Premises option means total data ownership. It also means seamless integration with your current IT setup which sounds like some significant savings and increased efficiency. Many clients choose the hybrid setup to combine the benefits of the Cloud and the On-Premises.
📌 Bulk Export: choose the file format(s) you need and export all the data you need at once. Legal and Compliance teams like using the PDFs with our without active links. From common file/image formats to Ediscovery load files, you will be able to solve many departments needs with one service. It's a real "à la carte" five stars service.
📌 Aleph Archives Hold: preserve your past, present and future digital assets automatically for 3, 5, 7, 10, 15 or 25 years. Build your preservation program using the most efficient and flexible solution in the market. The same platform will help you comply with legal hold requests. Set up the rules for automatic release, preservation and dispositions.
📌 Alerts: setup KPIs and detect the occurrence or not of events automatically to Alert your team or any designated person in the organisation. Receive your Alerts via Email or SMS.
📌 WSE Search Engine with AI assist: Aleph Archives offers you the capabilities of a powerful and evolutive search engine that includes AI assistance to help your teams be consistent by adding qualitative queries and other useful functionalities we want to share with you privately. Contact Us if you want to see and learn more.
📌 Control Capture Frequency: You can set a capture every hourly, daily, weekly, or monthly.
📌 Keep an Eye on Your Competitors: ask Aleph Archives to show you how can efficiently perform micro and macro Market Monitoring. Let's free the Elephant: there are no screenshots involved.
If you are a Small or Medium Entity you can use all of the above without risking your budget. In fact, you're saving your company from a lot of approximations.
You also want to know that we offer the following as standard features:
Aleph Archives will help you:
🔹 With your compliance: keep pristine and acceptable records of your web content to use them as legal proof. Aleph Archives will be your defensible data collection service provider. Your WARC file is the only efficient way to prove that content was published in a defined website on a defined date and time. Obviously, a screenshot won't help much. A stamp without a WARC file is nice to see and is perfectly useless.
If you publish prices and commercial content online, use the right tools and don't waste your resources. Contact Us if you want to see and learn more.
🔹 Execute requests: Aleph Archives Platforms export the data using any common file format: PDF and PNG. You can share your archives by Email, SMS, Messaging Tools, or Social Media. You can even publish them online with or without restrictions.
🔹 Monitor your Media Channels: Our Platforms can monitor online comments and automatically send you alerts when it detects your defined set of words and combinations.
🔹 Monitor your Disclaimers: how could you confirm with confidence that your disclaimer was displayed yesterday afternoon? don't know? do you want to know how? Contact Us!.
🔹 Monitor Your SERP Ranking: Aleph Archives can help you monitor your SERP rankings and your paid placements. This allows you to fine-tune your digital marketing campaign(s).
🔹 Stay Mobile-Friendly: you can keep an eye on your website's mobile view. Since the bulk of data nowadays comes from mobile phones, this feature can give you an edge against your competition.
🔹 Fine-Tune Your Ad Campaigns: it's important to see how your ads look on different websites, and how they change based on the search location, Aleph Archives can help you out.
🔹 Power Over Screenshots: with Aleph Archives, you can download and use full-size capture PNG(s), PDF(s), or any file format useful for your organisation. You can keep them on your servers or in the cloud. You will be able to organize your archives by highlighting the most important capture for easy access. You can also customize your harvested titles for better readability. Sharing from Aleph Archives is easier and user-friendly. Use what you need not what is available.
Remember that a screenshot is less useful than what the Wayback Machine produces. Both are like a car missing a wheel, you can feel good about the 3 wheels you already have while you know that is useless; Screenshot without WARC file or WARC file without completeness and integrity are the same, useless.
With Aleph Archives, you can leverage web archiving in ways that you wouldn't have imagined before. The platforms are powerful and feature-rich; a professional, Hi-Tech enterprise-grade alternative to the Wayback Machine.