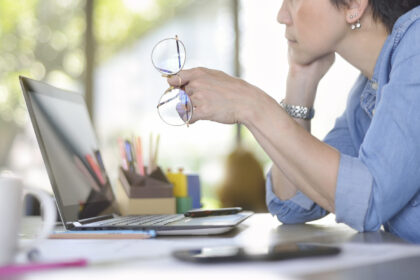 It wouldn't be right to say that the entirety of the information humans has collected throughout history is on the internet. But we also can't deny the fact that collectively, the internet is the largest horde of data currently in existence, and its preservation is an important endeavour.
The problem: it's very, very difficult, thanks mostly to the sheer magnitude of the information available on the internet. Still, many organizations are working on the most obvious solution, i.e., archiving all the data on the internet to preserve it for the future. One of the most revered used tools is the Wayback Machine.
Created by the Internet Archive, the goal of the Wayback Machine has been to document and record what the internet has been in the past and what it has become over time. It's a comprehensive history of the World Wide Web. But is it really the best web archiving tool available?
RAY: An Alternative to The Wayback Machine
While the Wayback Machine has a special place in the digital landscape, it has certain limitations. Its gargantuan scope makes it a bit outdated for finer control over web archiving.
And it's where RAY comes in. RAY is a powerful web archiving tool; it allows you to fully harness the power of archiving and data retention. With RAY, you can keep an eye on your websites, your social media, and your competition.
RAY helps you stay ahead of regulatory compliance issues, keep track of your constantly evolving digital image (your website), and gauge public perception. RAY allows you to keep pristine records of your website's history, which can aid you in shaping the future of your website. The best part is the level f control you can exert over your archiving. You can fine-tune it to perfection, and modify it at will. So no matter what your digital recordkeeping goals are, RAY will help you achieve them. If you want complete control over the web archiving of your websites (or any other websites), RAY is the tool you are looking for. It's not only an answer to some of the Wayback Machine's shortcomings; it has many distinct features that you may find very useful.
What Sets

RAY

Apart From Other Archiving Solutions
There are various defining features of RAY, which help distinguish it from its peers.
📌 Control the Frequency of Captures: You can set RAY to capture your web pages hourly, daily, weekly, or monthly.
📌 Keep an Eye on Your Competitors: use RAY to screenshot your competitor's website to keep an eye on any changes they've made, and save yourself the trouble of visiting their website every day.
📌 Your Legal Ally: RAY helps you keep pristine records of your webpages to use them as legal proof. RAY will be your defensible data collection service to cover your legal needs. RAY can export the data to any E-Discovery platform. It can also be programmed to send you an alert when it detects certain word combinations, which comes in handy for disclaimer monitoring.
📌 Monitor Your SERP Ranking: RAY can help you monitor your SERP rankings and your paid placements. This allows you to fine-tune your digital marketing campaign.
📌 Mobile-Friendly: You can keep an eye on your website's mobile view. Since the bulk of data nowadays comes from mobile phones, this feature can give you an edge against your competition.
📌 Fine-Tune Your Ad Campaigns: it's important to see how your ads look on different websites, and how they change based on the search location, RAY can help you out.
📌 Power Over Screenshots: with RAY, you can easily download your screenshots. You can keep them on your servers or cloud as a backup. You can also highlight the most important capture (based on your custom-defined criteria) for easy access. You can also customize your harvested titles for better readability. Sharing from RAY is easier and much more user-friendly than with the Wayback Machines.
📌 AI to assist: RAY has an AI-powered search engine that is continuously being improved. With RAY, you can leverage web archiving in ways that you wouldn't even have imagined before. It's a powerful, feature-rich, and much more comprehensive alternative to the Wayback Machine.