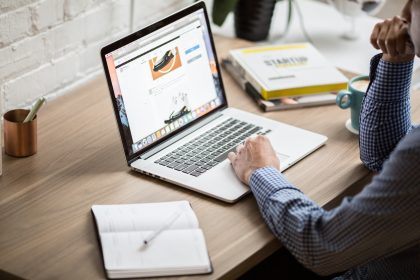 Since 2010, web content archiving has been a challenging topic for many organizations around the world. Their objective was finding the "solution" capable of capturing, preserving and replaying internet content.
Many initiatives ended up using old technology to build a crawling software, but it was delivering inconsistent results.
A couple of private initiatives were successful in developing Enterprise-Grade Web Archiving Platforms. Aleph Archives started with CAMA, the first On-premises/Cloud Web Archiving Platform. CAMA was capable of capturing web content in its native format and replaying it upon request.
Later, Aleph Archives did it again by being the first Company to offer a WARC file viewer.
Regulators around the world were strengthening the bookkeeping rules and procedures to protect consumers increasingly exposed to web-based commercial content.
To perform their purpose, Regulators need to supervise and monitor all the Marketing content published online. The spotlight was on the strategic sectors like the telecoms, the financial industry, and the booming online retail business.
Why is a Screenshot not enough?
A Screenshot is a digital copy of what you see on your computer. Service entities providing a screenshot service are providing you with a picture of your content.
Even though it may fulfil your basic needs; nowadays, a screenshot does not carry any integrity whatsoever.
Unfortunately, there is only one way to handle Web archiving correctly; you have to archive your web content into WARC files.
The WARC file format is defined by the ISO 28500:2017 with a long list of specifications that we invite you to review (https://www.iso.org/standard/68004.html).
Thankfully, Aleph Archives has the technology to provide you with the precious WARC file along with standard sharable formats: PDF, PNG and HTML. Aleph Archives platforms guarantee archive integrity using SHA512 and RIPEMED, a double secure signature assigned to every archive.
How much is it? (price, cost, fees or budget)
A straightforward answer to all these legitimate questions is: cheaper than what a screenshot service costs. There is no catch; there are no hidden fine prints. You own reliable archives that will help you achieve more than one objective simultaneously.
Looking for web archiving experts?
Aleph Archives will help you overcome all your current and future challenges. We are here to preserve your content and authenticate your archives according to FINRA, FINMA, SEC, HIPPA, FDA, and SOX laws.
All you have to do is Contact us! We will be happy to show you why we are the Web Archiving Experts.