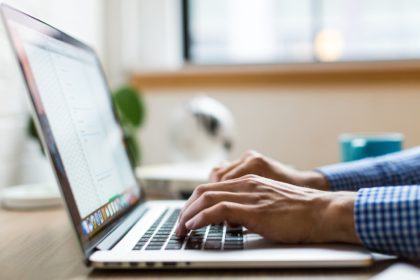 Since the advent of the Information Age, digital technology has allowed data to be readily accessible for long term preservation which can only take place through web archiving. The Internet Archive, which was founded back in 1996, carries up billions of web archives today.
However, ever since the change of rules by the Financial Industry Regulatory Authority (FINRA) and the Securities Exchange Commission (SEC), web archiving has become complicated for financial institutions.
Since these regulations aim to supervise all retail communication, financial institutions now require archives with integrity. We have compiled the ultimate guidebook to prepare you to successfully meet your compliance goals and regulatory requirements.
Why Web Archiving Is No Longer a Choice, But a Necessity
Web archiving is becoming increasingly essential to keep track of the influx of information available on the internet every minute. Web sites are evolving to more interactive and userfriendly designs instead of cramming all their information onto a single page.
An interactive web experience inclusive of related links, relevant text, and comprehensive data allows users to navigate through content more easily. A native format that encourages users to utilize the internet more frequently calls for integrity.
What FINRA and SEC Regulations State
Now, recording daily retail communication does not sound all that hard. All financial institutions have to do is take a subpar picture of their webpage and their social media pages and submit those copies, right? Well, not exactly.
FINRA and SEC have reorganized their rulebook to a general standard that these institutions must follow to log any sort of business-related communication they have with the public. This includes institutional communication, retail communication, and correspondence.
It doesn't stop there. The rulebook also states that institutions share their website content in depth- not just their main page. The aim is to create a native format for archives that fully demonstrate each firm's complete dynamic content.
In short, your web archiving must demonstrate integrity.
How Integrity Helps Businesses
Achieving integrity will help you safeguard every bit of original content in an HTML native format that you can export or access at any given time. This also eliminates the hassle of sifting through screenshots and PDFs stored on your computer.
Based on SEC Rule 17a-4, web archives are incorruptible- they cannot be changed or updated. This helps institutions keep an accurate record of their content, along with the date it was uploaded.
A native format will also filter relevant content, personalizing your web experience, and constantly document your communications to produce impeccable results for authorities.
Looking for web archiving experts?
Aleph Archives will help you overcome all your current and future challenges. We are here to preserve your content and authenticate your archives according to FINRA, FINMA, SEC, HIPPA, FDA, and SOX laws.
All you have to do is Contact us! We will be happy to show you why we are the Web Archiving Experts.